HOME | About Us | Advertising | Directory | Events | Ambassador Program | Media Partner | PR Services | Shop | Contact Us
Content Search
ILoveGayPride.com Articles
Casper Pride celebration features drive-up festivity and virtual documentary premiere
June 08, 2020
The 2020 Casper Pride Weekend, with its PRIDE in the Park and other usual gatherings, is postponed because of the coronavirus pandemic, but organizers found a way celebrate during Pride
| Pride ARTICLES | @ILoveLGBTPride |
| Events ARTICLES | @ILoveLGBTPride |


10 virtual Pride events you can attend from home, from underground Zoom parties to a virtual Pridemobile
June 04, 2020
Nearly 500 Pride festivals have been called off around the world due to the coronavirus pandemic. But there are still ways to mark the occasion.
| Mobile, AL ARTICLES | @ILoveGayAlabama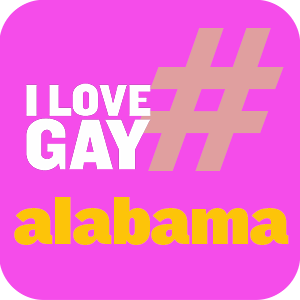 |
| Pride ARTICLES | @ILoveLGBTPride |
| Events ARTICLES | @ILoveLGBTPride |


Announcing KindRED Pride Foundation's Virtual Celebration of the 30th Anniversary of Gay Disney
June 02, 2020
To kick off Pride Month, the KindRED Pride Foundation announces a 12-Hour Virtual Celebration on Saturday June 6 and their Take the RED Shirt Challenge to inspire ONE MILLION people to wear RED on the first Saturday in June 2020 (June 6) as a sign of solidarity for those that believe in Diversity, Inclusion, Equality, Safe Expression, and Kindness.
| Florida ARTICLES | @ILoveGayFlorida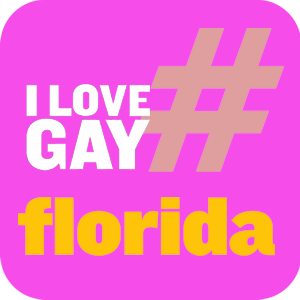 |
| Pride ARTICLES | @ILoveLGBTPride |
| Events ARTICLES | @ILoveLGBTPride |


Pride Month: List Of LGBT Digital Pride Events As 500 Prides Cancel Amid Coronavirus
June 01, 2020
Pride month is going to be fundamentally different this year, after just shy of 500 pride events have been cancelled or postponed amid the coronavirus pandemic – pride has gone online.
| Pride ARTICLES | @ILoveLGBTPride |
| Events ARTICLES | @ILoveLGBTPride |


World Leaders, Pop Stars and Drag Queens to Headline Livestream for Gay Pride
May 31, 2020
Global Pride, a online event scheduled for June 27, will feature remarks by prime ministers and royalty as well as performances by international musical acts, according to organizers.
| Pride ARTICLES | @ILoveLGBTPride |
| Events ARTICLES | @ILoveLGBTPride |


Smithsonian Pride Alliance Announces "PROJECT PRIDE"
May 24, 2020
The Smithsonian Pride Alliance, whose membership spans all of the Institution's 19 museums, 21 libraries, nine research centers and the National Zoo, will kick off "Pride month for all" with PROJECT PRIDE, a virtual concert and digital time-capsule celebration of LGBTQ+ heritage, culture and history featuring LGBTQ+ musicians, artists and allies, as well as highlights from the Smithsonian collecti...
| Washington DC ARTICLES | @ILoveGayDC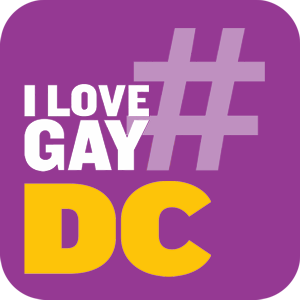 |
| Pride ARTICLES | @ILoveLGBTPride |
| Events ARTICLES | @ILoveLGBTPride |


Pride celebrations scramble to go virtual for 2020
May 22, 2020
Dozens of Pride celebrations are scrambling to go virtual. One core problem? Making sure they don't feel like another long-winded Zoom call.
| Pride ARTICLES | @ILoveLGBTPride |
| Events ARTICLES | @ILoveLGBTPride |


Gayborhood Pride launches live interactive streaming Prides to living rooms around the world
April 14, 2020
Gayborhood Pride gives an opportunity for cities with canceled or postponed Prides to keep their community together, save their Pride and showcase, celebrate and create revenue for the local LGBTQ+ artists, nonprofits, and businesses. At each Gayborhood Pride, up to 100,000 highly engaged attendees enjoy the best parts of Pride including artists, DJ's and drag queens, such as superstars from RuPau...
| Phoenix, AZ ARTICLES | @ILoveGayPhoenix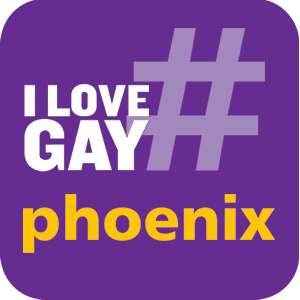 |
| Pride ARTICLES | @ILoveLGBTPride |
| Events ARTICLES | @ILoveLGBTPride |


Pride organizations meet in Charlotte
March 08, 2020
More than a dozen Pride organizations and 200 or more leaders of Pride organizations will descend on Charlotte for the annual NERP/POSE Conference.
| Charlotte, NC ARTICLES | @ILoveGayNC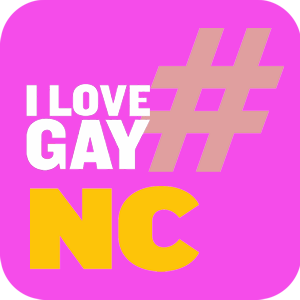 |
| Pride ARTICLES | @ILoveLGBTPride |
| Events ARTICLES | @ILoveLGBTPride |


Virgin flies the flag in Manchester with Pride
January 29, 2020
Virgin Atlantic and Virgin Holidays have announced a three-year partnership to be headline sponsor of Manchester Pride Festival. It is a charity that campaigns for equality; celebrates LGBTQ+ life and creates opportunities that engage LGBTQ+ people so that they can thrive. The flagship event, which last year brought artists including Arianda Grande, Years and Years, …
| Manchester, UK ARTICLES | @ILoveGayMCR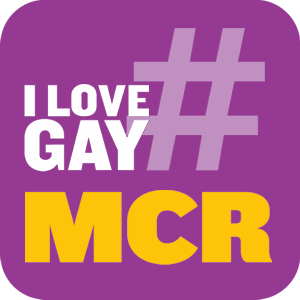 |
| Pride ARTICLES | @ILoveLGBTPride |
| Events ARTICLES | @ILoveLGBTPride |


IGLTA Announces Atlanta as the Host City for its 2021 Global Convention
December 03, 2019
The renowned Georgia Aquarium will welcome delegates on opening night - The International LGBTQ+ Travel Association has selected Atlanta, Georgia's capital and an LGBTQ+ oasis in the southern United States, as the host city for its 38th Annual Global Convention, 5-8 May 2021. This will be the first time the city has hosted IGLTA's premier educational and networking event.

IGLTA - View More Article Entries | View Business Listing
| Atlanta, GA ARTICLES | @ILoveGayAtlanta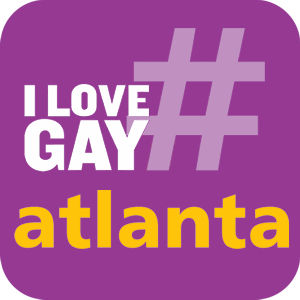 |
| Events ARTICLES | @ILoveLGBTPride |


First-Ever Pride of the Americas Coming to Greater Fort Lauderdale April 21-26, 2020
October 01, 2019
Historic and Transformational LGBT+ Event Brings Two Continents and 35 Countries Together - Greater Fort Lauderdale is proud to be the host destination for the first-ever Pride of the Americas on April 21-26, 2020. This historic and transformational event brings two continents and 35 countries together, welcoming everyone under the sun. Pride of the Americas will be hosted by Pride Fort Lauderdale...
| Ft. Lauderdale, FL ARTICLES | @ILoveGayFTL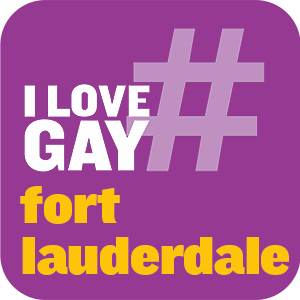 |
| Pride ARTICLES | @ILoveLGBTPride |
| Events ARTICLES | @ILoveLGBTPride |


LGBTQ Pride Celebrated in NYC, San Francisco, Chicago and Other Cities Across U.S.
July 01, 2019
Exuberant crowds carrying rainbow colors filled New York City streets Sunday for one of the largest pride parades in the history of the gay-rights movement, a dazzling celebration of the 50th anniversary of the infamous police raid on the Stonewall Inn.
| New York City, NY ARTICLES | @ILoveGayNYC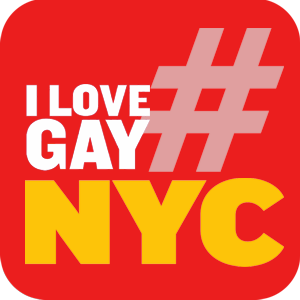 |
| Pride ARTICLES | @ILoveLGBTPride |
| Events ARTICLES | @ILoveLGBTPride |


Fifty Years After The Start Of The Gay Liberation Movement, These US Cities Are Kicking Off Big Pride Celebrations
May 30, 2019
Almost fifty years after the start of the gay rights movement, cities across the country are gearing up for Pride festivities to both commemorate the civil rights battles that have been won and push for more inclusiveness.
| New York City, NY ARTICLES | @ILoveGayNYC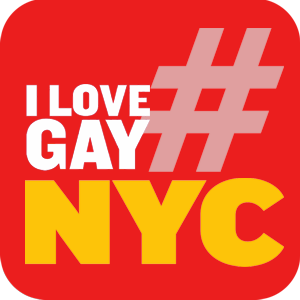 |
| Pride ARTICLES | @ILoveLGBTPride |
| Events ARTICLES | @ILoveLGBTPride |


Stay Here For Pride This June: A Hotel Guide For Pride Festivals Outside Of New York City.
April 28, 2019
As World Pride heads to New York City this June, hotels are nearly sold out city-wide, but don't forget about the rest of the nation's pride festivities. Use this guide to book the best hotels for pride in the other cities this year.
| Philadelphia, PA ARTICLES | @ILoveGayPhilly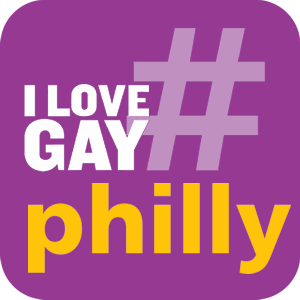 |
| Pride ARTICLES | @ILoveLGBTPride |
| Events ARTICLES | @ILoveLGBTPride |


What Is the #ILoveGay Twitter 360° Network

What is our goal with #ILoveGay to Consumers?
To be the Best Community Hub
for all LGBTQ social conversations
related to a specific region or theme.

What is our goal with #ILoveGay to Businesses?
To be the Best Brand to work with
when targeting the LGBTQ community online,
blending influencer marketing, content marketing and social media
as well as traditional online strategies.

How Do We Do It?
We find the right mix of curating, retweeting, and liking content,
as well as following Twitter users, while staying "on brand".
We promote content, including advertisers', at the social media post level,
you know, just like an LGBTQ influencer would ;-)
More About Our Reach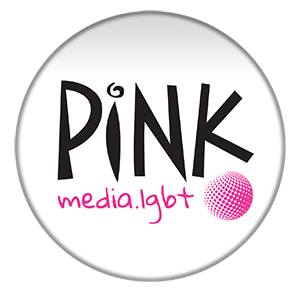 Social Media Reach from our #ILoveGay social media networks
(including @ILoveLGBTTravel, @ILoveGayLGBT, @ILoveLGBTBiz,
@PinkMediaWorld and @ILoveGayViews) is now
over 475,000+ followers on Twitter, Facebook and Instagram combined.
Twitter: 450,000+ followers
Facebook: 25,000+ followers
Instagram: 4,500+ followers
Prices start at $95
Interested in pursuing this
#ILoveGay Twitter 360° marketing program and strategy
for your business? Call us at (323) 963-3653 or...
contact us here to get started.
Why Hire Us?

With #ILoveGay, we have developed a trusted brand
in the LGBTQ online community, whereby we have
stayed engaged with our followers and built up
their trust and loyalty over the past few years.
They know that when we like, ReTweet and post,
the content we're engaged with will be high quality.
We can help bring your brand into this loyal #ILoveGay Network.

Each #ILoveGay profile stays true to its niche,
whether that's @ILoveGayTheatre or @ILoveGayNYC...
following and engaging only with individuals and businesses
in the LGBTQ theatre world or the LGBTQ NYC community, respectively.
We can target your message directly to the niche audiences that are
right for you, and we can enhance these posts with paid advertising
to reach deeper into this niche audience on Twitter,
as well as duplicate this level of hyper-targeting on Facebook and Instagram
in order to reach your target demographic on all top social media platforms as well.

We have spent years cultivating relationships with
LGBTQ influencers on Twitter and Instagram, and as our client,
we can leverage these relationships on your behalf as well.

You're letting someone else talk about you to the LGBTQ community online.
Yes, you can promote yourself directly, but sometimes the message has
more credibility when you let someone else talk about your business as well.

You are leveraging our company's 25+ years in the LGBTQ marketplace.
More Info
Learn More About our LGBTQ Marketing Programs